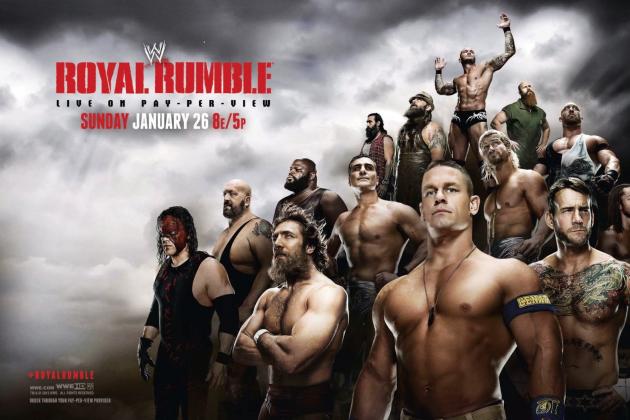 Greetings jabronis,
Contrary to the popular opinion of it, I'm happy to say that I'm a rather big fan of January. Sporting fixtures are always in abundance (weather permitting), January sales are pleasing to the ol' purse-strings, snowfall is amusing to the young and elderly alike and can even award days off work/school, and the optimism that comes with a new year alights my black heart with a tinge of glee.
And, of course, being a fan of the grapple game in January is awesome, because here begins The Road to Wrestlemania – with the first pit-stop being The Royal Rumble; an event that never fails to get every wrestling fan in the land giddy with excitement.
As I've scribed in past years, it's the one event when hardcore wrestling fans, casual wrestling fans, old- school wrestling fans, new-school wrestling fans, and even folk who maybe don't even like wrestling at all, can hold hands in entranced unison and marvel at the spectacle.
There's a joyous level of carnal gratification achieved in watching wrestlers simply try and throw one another out of the ring – and when there is often over a dozen men in the ring simultaneously, the titillation is turned up tenfold.
That, to me, is why the event is so accessible and appealing – even to outsiders. Viewers need no background knowledge of feuds and they don't have to buy into some ridiculous stipulation or storyline. This is just a tale of thirty musclebound meatheads trying to hurl each other onto the floor. Who can't enjoy that? Huh?
There's a sumptuous undercard as well as the Royal Rumble match itself to ponder over. And here lie my aforementioned ponders…
PRE-SHOW BOUT: TAG TEAM TITLES
Cody Rhodes and Goldust vs The New Age Outlaws
If it wasn't for Cody Rhodes, you'd be forgiven for thinking this match was some sort of rematch from 1999.
But be that as it may, I have no qualms in confessing that seeing The New Age Outlaws back on WWE TV always fills me with warm nostalgic glee … unless I've mistaken the sensation and I've actually just been pissing myself again.
Road Dogg's entrance spiel will NEVER grow old (although I hate the way he has to emit "ass" in this PG era, as if it would make any children watching start taking drugs or something), and despite nearing 50, one can't help but admire at how kind time has been to Billy Gunn. This guy must be majorly close to the likes of The Undertaker and HBK in "who has given the most years to WWE" stakes.
I had The Outlaws as a lock-in to win the titles here before it was announced as the "pre-show" bout – which is a serious crime in my opinion. How is this match not deemed big enough to be on the actual card?! Anyways, WWE has invested too much time over the last year or so to give meaning back to the belts, and thus to switch them on a pre-show bout would be harmful to there newly restored prestige, says I.
I originally envisioned The Outlaws winning the titles after some sort of miscommunication between The Rhodes brothers, then their squabble would continue into the Rumble where they eliminated one another – and from there there's an obvious set-up for a Wrestlemania match between the two.
I'm still confident that a storyline of a similar nature will occur, I'm just not convinced it will start here. Maybe The Rhodes will drop the titles to someone more omnipresent in the tag division in the coming weeks – The All Americans or The Wyatt Family being the most likely candidates. But for now, I see them retaining.
Pick: Cody Rhodes and Goldust
Brock Lesnar v The Big Show
There can be absolute zero doubt about this one. Lesnar will emerge victorious here (in convincing fashion I hope), so the WWE can parade him as an ultimate badass before his Wrestlemania storyline is set in motion. I'd bet my spleen on it.
There's no match I want to see more at Wrestlemania XXX than Brock Lesnar vs The Undertaker – even if the legendary Sting is to make his WWE debut in the coming weeks. A Taker v Lesnar 'Mania match would be so hard-hitting that even Mike Tyson would have to watch it whilst holding his Mommy's hand.
Pick: Brock Lesnar
Daniel Bryan v Bray Wyatt
Daniel Bryan has still got to be considered a red hot favourite to main event Wrestlemania even if he doesn't compete in The Royal Rumble (more on that later).
Similarly, rumours would have us believe that Bray Wyatt will also have a high profile match at Wrestlemania – with his name even being mentioned in the same sentence as Super Johnny Cena on many gossip sites.
With that in mind, it's difficult to pick a winner here as WWE will want to keep both chaps looking the cream of the crop in the build to Wrestlemania, and a PPV loss would be detrimental to either fellow.
For that reason – and call me a cop-out if you please, I'm man enough to take it – I'm predicting a non-finish in this one. Either both guys will get disqualified, or perhaps some sort of crazy stunt involving a mutant ladder and a ninja-crocodile from the future will see both guys knocked out and consequently unable to get to their feet to meet the 10 count.
Pick: Double DQ / No finish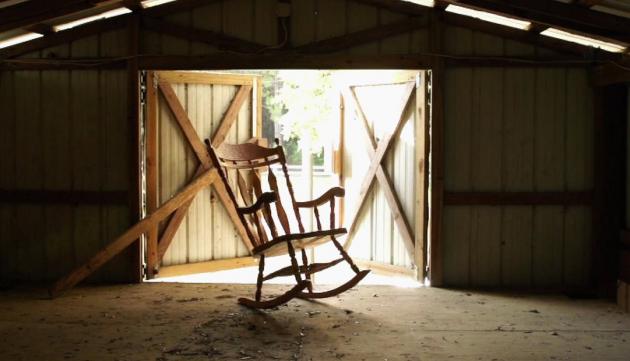 WORLD HEAVYWEIGHT TITLE MATCH
Randy Orton v John Cena 
HHH and Steph have been acting way too "babyfaced" in contrast to Orton's heelish antics of late, which makes me feel something fishy is afoot. Is there a swerve in the pipeline that will see The Authority once again give Orton their full backing? That's what my spidey-sense is detecting.
Many would expect Cena – WWE's number one, flagship fellow – to head into Wrestlemania XXX as the champion, such is their desire to have him hog every possible limelight. But I suspect Vince is more keen to have his main man involved in some sort of one-off showcase match – a match that may well end up headlining the show anyway. Something along the lines of John Cena and Hulk Hogan vs The Big Show and Rowdy Roddy Piper (seeing as Big Show seems switch his face/heel tendencies every couple of months).
For those reasons, Orton is my pick to retain – but it's not a massively confident pick. Writing this column has taught me many, many times that betting against Super Cena is usually the act of a naive fool.
Pick: Randy Orton retains

WINNER GETS A WRESTLEMANIA TITLE SHOT
The Royal Rumble
There are 20 spots confirmed for The Rumble thus far, leaving 10 spots open if my mathematical skills serve me well. Before I talk a potential winner, I just want to speculate on who these unscheduled guests could be…
Injury returns
Sheamus, Christian and Evan Bourne are all wise picks to mark their return from injury during The Rumble. It might be overkill to have 3 crocked superstars return in the space of an hour – so if this number is to dwindle, I'd probably say that Sheamus is the most likely. He's been keeping a very low profile whilst nursing his boo-boos over the last few months, so his comeback would probably be the least expected amongst the masses.
With that said, I'm much prefer to see Christian and/or Evan Bourne return rather than Sheamus. I'm not racist towards ginger folk ot anything like that (I promise), but he's by far my least favourite of that trio.
It doesn't seem like Santino is going to be fit enough to do return for The Royal Rumble which is a crying shame. He's one of the very few guys on the roster who actually does comedy well… And I really miss those swinging hips.
Although it wouldn't be a "surprise" as such (as he's only been off TV a couple a weeks), I don't foresee Dolph Ziggler making an appearance. It would be far too risky for him to return from a concussion just a few months after his last one. Poor Dolph… it's been a mighty tough 10 months for The Show Off.
Cameos, legends and returning stars
The fact that Jake The Snake appeared on RAW a couple of weeks ago makes me think he won't be competing on the night. He's already made one surprise appearance… Two surprise appearances from the same chap in the space of a few days doesn't really count as a "surprise" the second time round.
The Undertaker always returns around this time of the year to set his Wresltlemania storyline into motion – but it doesn't make much business sense to have a spectacle of his nature return to share the spotlight with 29 other men. I'm more eager to believe that WWE will promote his return – whenever it might be – in order to ensure a ratings boost.
I don't think Hulk Hogan is too nutty a prediction to make an appearance. I can envisage a scene where he comes in at around number 20 (so the ring is pretty packed) and he cleans house with a bunch of punches and clotheslines (just knocking folk to the floor – not over the top rope). Then as he's standing tall over his fallen foes, doing his trademark poses and sending the crowd wild, the number 21 entrant is Roddy Piper – who makes his way to the ring and then attacks Hogan with as much velocity as his geriatric movement allows, sending them both over the top rope and setting up a storyline for Wrestlemania.
But, again like The Undertaker, it would probably make more sense for Hulk Hogan's return to be advertised to provide a ratings spike. Plus, I'd be genuinely concerned as to whether Hogan could even take a bump over the top rope at this stage of his career.
HHH hassn't been in the ring of late, so The Game could well enter himself into The Rumble (he has the power after all), allowing him to get all up in CM Punk's sh*t.
Goldberg and The Ultimate Warrior will always have their names thrown around for a return as long as wrestling gossip sites exist. But I don't think for one millisecond that either will be present on Sunday night. Mainly because they're both dicks, but also because they were crappy wrestlers even in their prime. Now they've got years of ring rust to contend with too.
And I guess we should never write off an appearance from Chris Jericho. Nothing makes him happier than being able to tell the IWC that he fooled them again. It's the simple things.
So ultimately, in conclusion, my thoughts on who the surprise entrants might be is this: I really don't know.
Who will win?
Firstly, it's sensible to write off CM Punk as the winner. Winning from the number 1 spot wouldn't be a new or original feat, and all of us in the know are well aware that he's already pencilled in for a match against HHH at Wrestlemania. I'd expect Mr Punk to last until the half-way mark when he finds himself (unfairly) eliminated by Kane – or perhaps interference from The New age Outlaws. Or maybe even HHH himself, as suggested above.
Whether Daniel Bryan is gonna make an appearance or not is still up in the air at the time of writing this. I guess it would make sense for him not to compete seeing as The Big Show, Brock Lesnar, Randy Orton and John Cena aren't scheduled for the match due to their singles commitments … But conversely Goldust and Cody are set to feature, so it wouldn't be a massive injustice.
I can envisage a scene where a badly beaten/bandaged Bryan (as a result of his earlier match with Wyatt) enters The Rumble regardless and puts in an heroic and brave performance despite injuries – but he is ultimately unable to hold his own against the final few big guys and finds himself elimated when we're down to the final 3 or 4 guys. This won't write Daniel Bryan out of the Wresltemania main event just yet of course – as we still have the Elimination Chamber in Feburary.
Looking at the rest of the entrants, it's really only logical to pick one winner. Roman Regns will no doubt put in a dominant performance but it's too early for him; Big E Langston too should bag himself a few elimations, but he's still way too midcard to be considered a potential winner; Rey Mysterio's best days are waaaaay behind him; ADR will just be fodder for Batista; Ryback is now midcard and a mentalist; Everyone else is just filler.
So, as dull as predictable as it might be – and I even feel I should apologise for being so uninspired with my pick – I have to go with Batista for the win. If WWE history has made one thing clear over the years, it's that they'd rather give us an obvious winner than a surprise winner.
Batista has made no secret of his dislike of WWE's PG direction over the last few years. He sees himself as above it and simply doesn't perceive what he does as being family-entertainment. All of this makes me think that, as well as a hefty pay-off, WWE surely offered him some jumbo-sized guarantees to tempt him back into the ring. Could two of those guarantees have been to win the Royal Rumble and be involved in the World Title match at Wrestlemania 30? Certainly seems a strong possibility to me. I know such guarantees would be enough to tempt me onto the WWE roster!
Pick: Batista
Those are my picks, jabronis. Please add your own below. I love it when you do.
Even if the winner of The Rumble does prove to be as obvious as many of us fear, that doesn't mean the match itself can't still be an event of high entertainment. A barrage of talking points will surely emerge in the aftermath, and I'm muchly looking forward to watching the PPV with my friends – both real and imaginary ones.
Over and out.