Hello, allow me to introduce myself. My name is Nick. I'm a 25 year old wrestling fan from the Pittsburgh area. I have watched wrestling on a weekly basis since the summer of 1997. My favorite current wrestlers are CM Punk and Daniel Bryan, and my favorites of all time are Stone Cold Steve Austin, The Rock, and The Undertaker. One thing that all of these wrestlers have in common is that they were able to get "over" when it looked like they were destined to go nowhere fast.
CM Punk
I'll start with CM Punk. I have watched his documentary that was released last year (if you haven't, you should, it's an incredible piece), in which is talks about how CM Punk was never expected to be called up from developmental, let alone become the longest reigning WWE champion of the last 25 years. He was able to get over in a unique, yet simple, way by being himself. He based his character on his straightedge lifestyle and had incredible talent to go along with it. He would put on amazing matches in high school gyms in front of as little as 20 people, and those small crowds would talk about how they saw someone special perform. He worked hard and eventually made it to the WWE's main roster in 2006, but wasn't expected to be a star. For five years, he put on great matches every week, and became one of the most popular, yet underappreciated superstars. In June 2011, that all changed. With is classic, "Pipe Bomb" promo, where he aired his real-life feelings and frustrations about his character. As soon as this promo was finished, it became the most talked about promo in recent memory. This led to Punk winning his first WWE Championship, with one of the loudest supporting crowds in history. This regular guy that many wrestling insiders said would never make it eventually held the WWE Championship for 434 days, and is arguably the second biggest star in WWE right now behind John Cena.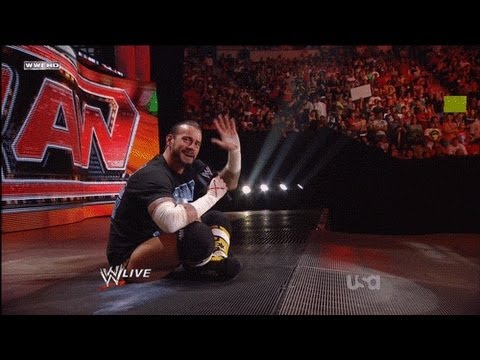 Stone Cold Steve Austin
Next, I'll talk about Stone Cold Steve Austin, who debuted as The Ringmaster at the end of 1995. The Ringmaster was a character that was given the Million Dollar Man Ted Dibiase as his manager and had him do all the talking for him. This gimmick was destined to fail and The Ringmaster's name was changed to Stone Cold Steve Austin. Austin got his big break when he won the King of the Ring tournament in 1996, where afterwards, he cut his famous "Austin 3:16" promo. The rest is history. Austin quickly became the most popular WWE Superstar of the late 90's and everyone knew who he was and turned on Raw to see his rivalry with Mr. McMahon and wondered what they were going to do next. Austin wasn't the greatest technical wrestler, partly due to serious knee and neck issues which limited his move set, but he was still the top star for many years, mainly because of his promos and ability to relate his character to the hard-working fans who paid their hard-earned money to see him perform.
The Rock
Also around this time, a man named Rocky Maivia debuted. He was billed as someone who was destined for success because he was the first third generation superstar in WWE history. He quickly won the Intercontinental Championship, but lost the crowd's support in the process. Rocky got injured, and there seemed to be no future for him. A few months later, he returned, joined the Nation of Domination and got himself over with his promos. Phrases such as "Know Your Role" "It Doesn't Matter" and "Just Bring It" became known the world over, and the phrase "Laying the Smackdown" eventually led to WWE creating a second weekly television show and naming it Smackdown. Not only did The Rock become one of the most popular WWE Superstars of all time, he used that success as the launching pad to even greater success in Hollywood, becoming the most successful wrestler turned actor to date. Not bad for a 23 year old kid who got cut from the CFL and looked like he would never amount to anything.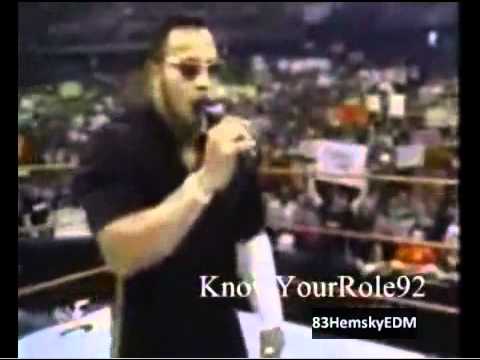 The Undertaker
When someone talks about professional wrestling, they have to talk about The Undertaker. The Undertaker is the longest-running and most successful gimmick in WWE history. From his debut in 1990, fans knew they were witnessing something special every time The Undertaker walked into the ring. The key to this successful longevity was the ability for The Undertaker to evolve over the years. He went from zombie-like during the early years, to the Lord of Darkness, turning into the Leader of the Ministry to Darkness. After getting severely injured and nearly retiring in 1999, he returned in 2000 as the "American Badass," a more humanized version of the character, and reflection on the real-life Mark Calloway. A few years later, he returned to the "Old School" Undertaker and became the legend that eventually turned into the current "Last Outlaw." He's been around in 1990, and now, in 2013, even though he only appears around WrestleMania competing in one of the main events every year, where he has a 21-0 streak, he shows no signs of slowing down. There will never be another character like The Undertaker.
Daniel Bryan
Last, but not least, I'll reflect on the most over wrestler in the WWE today, Daniel Bryan. Bryan is currently set to face John Cena for the WWE Championship at SummerSlam. He got to the position he is today buy continued support of the fans who know how talented he is and always believed in him, even when most people in the WWE didn't. He was supposed to go nowhere, and was even buried at WrestleMania 28 when he lost the World Heavyweight Championship in 18 seconds. Believe it or not, that burial actually led to him becoming more over than he ever was before. He is getting louder reactions every week and has the tools to be a star for years to come.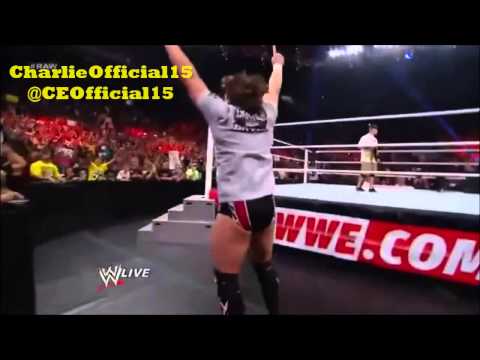 So, by those examples, there are several ways a superstar can get over. You can be a great wrestler who puts on amazing matches for even the smallest crowds. You can cut promos that fans will quote in their everyday lives. Another way to is evolve through the years as a unique character. In rare cases, you can have a combination of some of these aspects. All wrestlers are different, and all have different ways of getting over. Once your over, the crowd support will show it, and then you will become a star, even if it seem you were destined to fail.
Until next time readers, go get yourselves over.