Every year the WWE does a clean out of the roster, to make way for the next generation of young hungry superstars making their way to the main roster. The likes of Emma, Paige, Bo Dallas, Adam Rose and Rusev are beginning the WWE careers and that there are going to be WWE talent that have to move on to make way. This is not the end of the road for those being released, as there are other companies, countries and smaller promotions that will sign them up, although with a much smaller pay cheque, but that is the life of a professional wrestler. Some
On Friday morning (Australia time) the WWE released the following superstars from its roster:
Brodus Clay – suffered from a too gimmicky character. The Funkasaraus was only ever going to have a small shelf lifr, and while they tried a heel turn with him, many people just couldn't look pass the dancing dinosaur gimmick. A regular on NXT, Brodus Clay just couldn't find a way to return to the main roster, especially since Rusev now being the new dominate 'monster heel', meaning now Brodus Clay must find a new place to dance.
Camacho – Introduced to the WWE as Hunico's body guard in 2011, and later forming a tag team with Hunico, that would be as far as Camacho would rise in the WWE. While Hunico would find some work as an alternative Sin Cara, Camacho would be a regular on NXT, without the opportunity to really show the WWE universe what he was capable of.
Curt Hawkins – came to prominence in the WWE as one of the Edge look-a-likes (along with Zac Ryder) employed to help Edge win his triple threat match at Armageddon 2007. Tag Team Titles would soon follow the former Major brother as they would dominate Smackdown as part of La Familia. But once this ended so did Curt Hawkins role in the WWE. Minor pushed would come and go over the next 7 years, but nothing that would showcase his talent in the ring.
Evan Bourne – arrived in the WWE in 2008 to its then version of ECW, and quickly became a fan favourite due to his high flying skills in the ring. But injury and suspensions would always halt Evan Bourn's momentum during his WWE career. A tag team tile rein with Kofi Kingston (as part of Air Boom) would be a highlight of his WWE c. A car crash injury and 2nd wellness violation would be the end of his WWE career and a prime example of a wasted opportunity.
Yoshi Tatsu –       would suffer the typical path by Japanese wrestlers making their way to the WWE. With the exemption of Yokozuna, the lack of ability to produce a good promo due to the language barrier always seems to affect these in-ring talent athletes. Used mainly as a jobber, Yoshi just couldn't seem to climb the superstar roster beyond this point.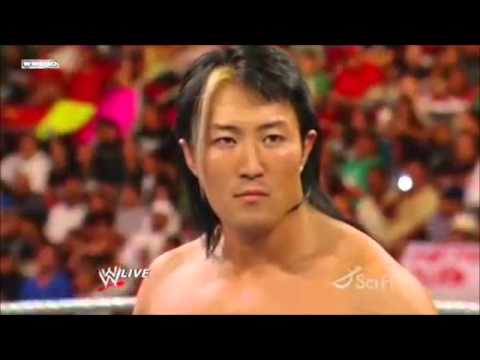 Aksana – will be remembered more for her backstage work than what she produced in the ring. Starting as Goldust's wife, Teddy Long's and Cesaro love interest and aligning herself with the non-Total Divas. Aksana will leave the WWE without leaving too much of a whole in the Diva division.
Teddy Long – would go from WWE referee, to heel manager to the longest running Smackdown General Manager in WWE history. It is in this role he became the most well known in his WWE career. Being known as the king of putting together main event tag team matches on Smackdown, Teddy Long once stripped of his General Manager position found it hard to find a new role in the WWE.
JTG – would have a great early WWE career as part of the tag team Cryme Tyme, with Shad Gaspard, although after many close chances and high profile feuds would fail to win the Tag Team titles. It was once Cryme Tyme split as a tag team that both JTG and Shad would lose their position on the WWE top tier and slip slowly down to the role of jobbing to other superstars. JTG would outlast Shad Gaspard who was released by the WWE in 2010.
Jinder Mahal & Drew McIntyre – being released means the end of 3MB as we know it. While The Shield, Wyatt Family and reforming Evolution have received all the headlines for stables, it was actually 3MB which started the stable revolution in September 2012. While often on the receiving end of losses, beat downs and embarrassing moments, 3MB would be a regular part of our TV viewing. Of all the releases I these two are the ones I am most upset about.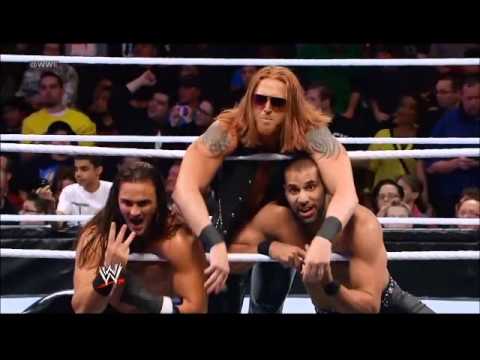 This is not the end of the road for those being released, as there are other companies, countries and smaller promotions that will sign them up, although with a much smaller pay cheque, but that is the life of a professional wrestler. Some may even re-invent themselves and return back to the WWE (hopefully with better luck than Albert / Tensie), fresh and reinvigorated. I for one, am hoping I have not seen the last of Drew McIntyre as he out of the list above I felt was given stories and roles that hindered his ability in the ring.
Who are you most upset about being released?
Hooroo and see you next week.
Like me, or contact me at https://www.facebook.com/authorCraigHigham
Or get my book at all good online bookstores (Amazon, Barnes and Noble, Books a Million or Powell's Books)
http://www.amazon.com/Stop-Telling-Its-Fake-Wrestling/dp/1489585508
http://www.barnesandnoble.com/w/stop-telling-us-its-fake-mr-craig-n-higham/1115848816?ean=9781489585509
http://www.powells.com/s?kw=stop+telling+us+its+fake&class=
http://www.booksamillion.com/p/Stop-Telling-Us-Its-Fake/MR-Craig-N-Higham/9781489585509?id=5788500481133