After Shawn Michaels cost Daniel Bryan the victory and WWE title at last Sunday's Hell in The Cell, I immediately thought back to last year's Hell in the Cell and how then referee Brad Maddox cost Ryback the WWE Title. It was a little disappointing that in the space of 12 months at the same pay per view, a very similar ending has occurred. I then thought back to all the pay per views over the past 12 months and wondered how many actual main event matches have in fact ended cleanly. That is a clear victor and loser, no 'controversial' finish.
I was very surprised at my findings:
(2012) Hell in The Cell – CM Punk (c) vs. Ryback – The match ended when then referee Brad Maddox delivered a low blow to Ryback who was just about to beat CM Punk, this allowed Punk to get the victory
Controversial Finishes 1                   Clean Finishes 0
Survivor Series –CM Punk (c) vs. John Cena vs. Ryback – The match ended when a debuting Shield interfered by Triple power bombing Ryback as he was about to pin John Cena. This interference allowed CM Punk to pin Cena and retain his WWE title.
Controversial Finishes 2                   Clean Finishes 0
TLC – Dolph Ziggler vs. John Cena (for Dolph Ziggler's MITB briefcase) – Dolph Ziggler wins the match after AJ Lee (who was in John Cena's corner) enters the ring and pushes over the ladder John Cena was climbing for the victory.
Controversial Finishes 3                   Clean Finishes 0
(2013) Royal Rumble – CM  Punk (c) vs. The Rock – The Shield interfered causing CM Punk to win. Vince McMahon restarts the match and The Rock quickly defeats CM Punk to become the new WWE Champion.
Controversial Finishes 4                   Clean Finishes 0
Elimination Chamber – CM Punk (c) vs. The Rock – During the match 2 referees are knocked out, whilst both CM Punk and The Rock are making covers for the win. The knocked out and injured referees cannot make the three count, before The Rock retains the WWE championship
Controversial Finishes 5                   Clean Finishes 0
Wrestlemania 29– The Rock (c) vs. John Cena – John Cena reverses the result from last year and defeats The Rock cleanly, to once again become the WWE Champion.
Controversial Finishes 5                   Clean Finishes 1
Extreme Rules – John Cena (c) vs. Ryback – The match ends in a no contest, both men failing to get to their feet before the 10 count.
Controversial Finishes 6                   Clean Finishes 1
Payback – John Cena (c) vs. Ryback – 3 stages of hell match Lumber Jack, Tables and Ambulance match ends with a clean win for John Cena when he hits his AA and puts Ryback through the top of the ambulance.
Controversial Finishes 5                   Clean Finishes 2
MITB – John Cena (c) vs. Mark Henry – John Cena retains his title with a clean win over Mark Henry by making Henry Submit to the STFU
Controversial Finishes 5                   Clean Finishes 3
Summer Slam – John Cena (c) vs. Daniel Bryan – Initially a clean win for Daniel Bryan over John Cena to become the new WWE champion, however Randy Orton cashes in the MITB briefcase after the special guest referee Triple H pedigrees Daniel Bryan.
Controversial Finishes 6                   Clean Finishes 3
Night of Champions – Randy Orton (c) vs. Daniel Bryan – Daniel Bryan becomes a 2 time WWE Champion after pinning Randy Orton after what looks like a fast count. The title is stripped from Daniel Bryan the following night.
Controversial Finishes 7                   Clean Finishes 3
Battleground – Randy Orton vs. Daniel Bryan (vacant title) – The Big Show is sent down to the ring to knock out Daniel Bryan, but also knocks out Randy Orton and the referees. Match ends in a no contest.
Controversial Finishes 8                   Clean Finishes 3
Hell in A Cell – Randy Orton vs. Daniel Bryan (vacant title) – Randy Orton wins the title after Daniel Bryan is superkicked by guest referee Shawn Michaels. This happens after interference is also done by Triple H.
Controversial Finishes 9                   Clean Finishes 3
So in the space of 12 months, we have had only 3 main event matches that have finished cleanly, and walking away from 9 pay per views with that hollow, cheated feeling where a controversial finish occurred. Now while there is a time and place to produce a controversial finish, I believe these figures show that it has been well over used and now has become the expected, instead of having the shock value it is meant to have.
Having a controversial finish usually allows the loser not to look weak in a loss, but as we have seen many times this year, the WWE's fear in making one of their limited top stars look weak has resulted in endings which has left fans and viewers upset and cheated. If a match itself has great story telling, great action, and the two wrestlers involve given top quality performances, then the "losing" wrestler doesn't look weak in the eyes of us fans. I feel the WWE has no faith in their current performers that they can pull this off. What the WWE and the younger talent need to do is look at some legends for how clean finishes can be done and still have both superstars look strong.
I would straight away get all current WWE superstars to look at Mick Foley's career. He has a win/loss record only just better than that of 3MB! However has never come across a jobber or weak. Why? Because he was able to not only make his opponents look good and strong, due to the punishment he was able to take in his matches, but also he could dish out decent punishment of his own, and it became something superstars would place straight on their resumes, a clean victory over Mick Foley.
He lost matches and feuds to The Rock, Ric Flair, Edge, The Undertaker, Shawn Michaels, Randy Orton and Triple H, and in the process made all of those superstars look stronger as they had clean victories over him. How many times did Triple H gloat and self-promote that he was the one to end Mick Foley's career.
The Undertaker and Triple H hold 2 clean victories over Mick Foley inside Hell in a Cell, however more people remember the punishment received and performance of Mick Foley in those matches. Both matches Mick Foley walked away a clean loser, but stronger, more popular and more respected.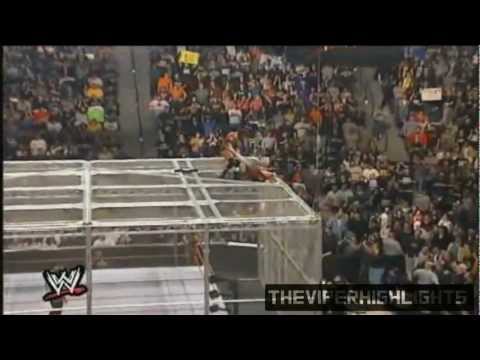 Andre The Giant lost none of his intimidation, and main event status in his clean loss to Hogan at Wrestlemania III. While most people remember Hogan's slam on Andre, the match itself was 80-90% dominated with Andre in control of the match. Hogan came out looking like the superhero, while Andre was still a formidable giant and foe.
In one of the only other clean finishes this year, The Rock walked away from Wrestlemania 29 losing to John Cena, and lost none of his star power. He even gained some once people found out he continued the match with a server injury. The Rock and Cena swapped clean victories over the past 2 Wrestlemania's leaving the door open for a possible third and decisive match later on. Neither superstar has looked weak in their respective losses.
Speaking of Wrestlemania, let's look at The Undertakers streak over the past 10 years. Everyone who has joined the long list of streak victims has come out of the clean lost to The Undertaker looking strong and still a major main event star, Shawn Michaels, Triple H, CM Punk, Edge, Batista, Mark Henry and Kane all had fantastic matches against the deadman, all lost clean, but all gained more respect from the fans as performers after the matches. In fact many have called Batista's Wrestlemania 23 match against The Undertaker his best match in the WWE, yet he lost clean.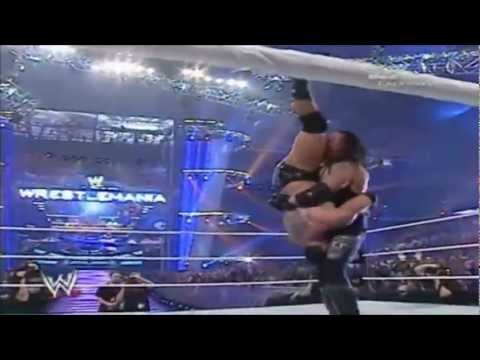 Not all clean finish work out best for both combatants, which is exactly what happen to Mark Henry after losing cleanly to John Cena at this year's Money in The Bank. After the best promo of his career, months dominating and destroying people he put over John Cena and lost cleanly, losing all his intimidation in the process. Luckily he has been off and most people can forget about that match.
And even on this week's RAW Damien Sandow gives the best match of his WWE career against John Cena but loses clean. But the focus and all the talk is on Damien Sandow becoming the second person to fail to cash in the MITB briefcase and not on the fantastic match he just had.
Let's hope for the remaining main event matches this year at least we have some clean wins, and the talk on Monday is about the great match and not the cheap cop out ending.
Let me know which has been your favourite pay per view ending over the past 12 months…….
Hooroo and see you next week.
Like me, or contact me at https://www.facebook.com/authorCraigHigham
Or get my book at all good online bookstores (Amazon, Barnes and Noble, Books a Million or Powell's Books)
http://www.amazon.com/Stop-Telling-Its-Fake-Wrestling/dp/1489585508
http://www.barnesandnoble.com/w/stop-telling-us-its-fake-mr-craig-n-higham/1115848816?ean=9781489585509
http://www.powells.com/s?kw=stop+telling+us+its+fake&class=
http://www.booksamillion.com/p/Stop-Telling-Us-Its-Fake/MR-Craig-N-Higham/9781489585509?id=5788500481133