The Monster Among Men earned the right to challenge The Bar for the WWE Raw Tag Team Titles at WrestleMania after he won a battle royal a few weeks ago. While Braun Strowman won the match by himself, he was told that he would need a tag team partner to challenge Sheamus and Cesaro.
Braun told the WWE Universe last night that he had a partner, which turned out to be "Brains Strowman." However, to everyone's surprise, especially Corey Graves, it turned out to be Strowman in disguise. While Strowman seems to be evenly matched in a 1-on-2 battle, he will need a tag team partner by Sunday.
While nothing has been confirmed, Braun put a picture up on his Instagram story today showing him and Bray Wyatt together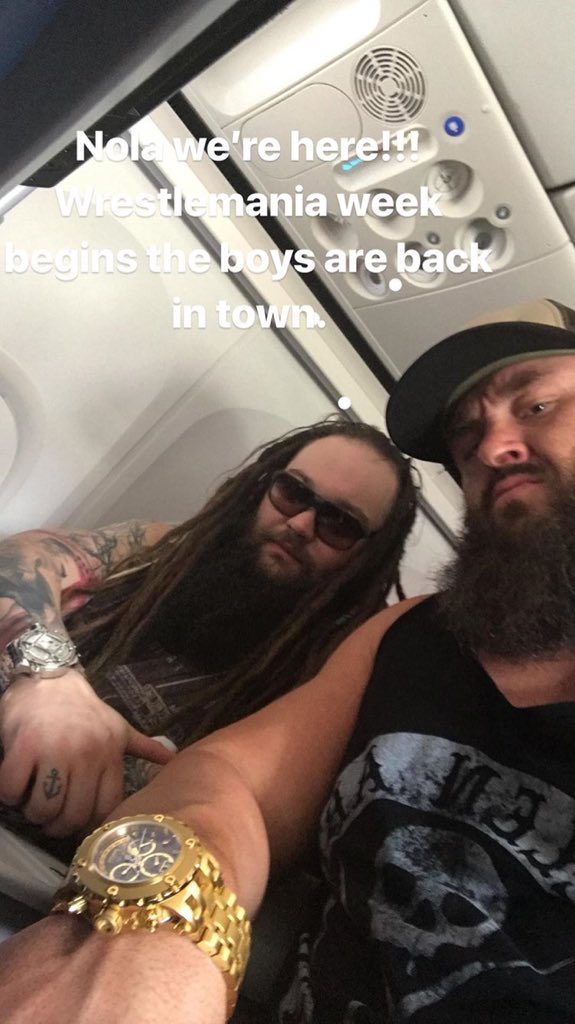 Could Bray and Braun reunite to take over the tag team division on Monday nights? While Bray hasn't been seen on Raw since he was "Deleted" by Matt Hardy a few weeks ago, it's possible that might have been the end of the Hardy/Wyatt feud.
It's bad storytelling, but it is possible.