The former WWE Universal Champion Bray Wyatt was previously released by the company in July last year amid the budget cuts. He has been away from pro wrestling for quite some time. This led to the fans speculating that he might not return to the squared circle. However, that is not the case. He further named Seth Rollins as he wants to face him someday down the road.
Bray Wyatt wants to face Seth Rollins
Wyatt recently took to his Instagram and uploaded a post, where he revealed that Wyatt made his way to Dallas. He then answered fan questions, one of whom believed Wyatt would be Rollins' WrestleMania 38 opponent. Bray Wyatt revealed that he loves Seth Rollins and is more than confident that they will lock horns inside the squared circle in the future.
"I love Seth, I love him so goddamn much. Me and him will make up for that one day. And when we do, everyone will understand that wild horses are meant to run free."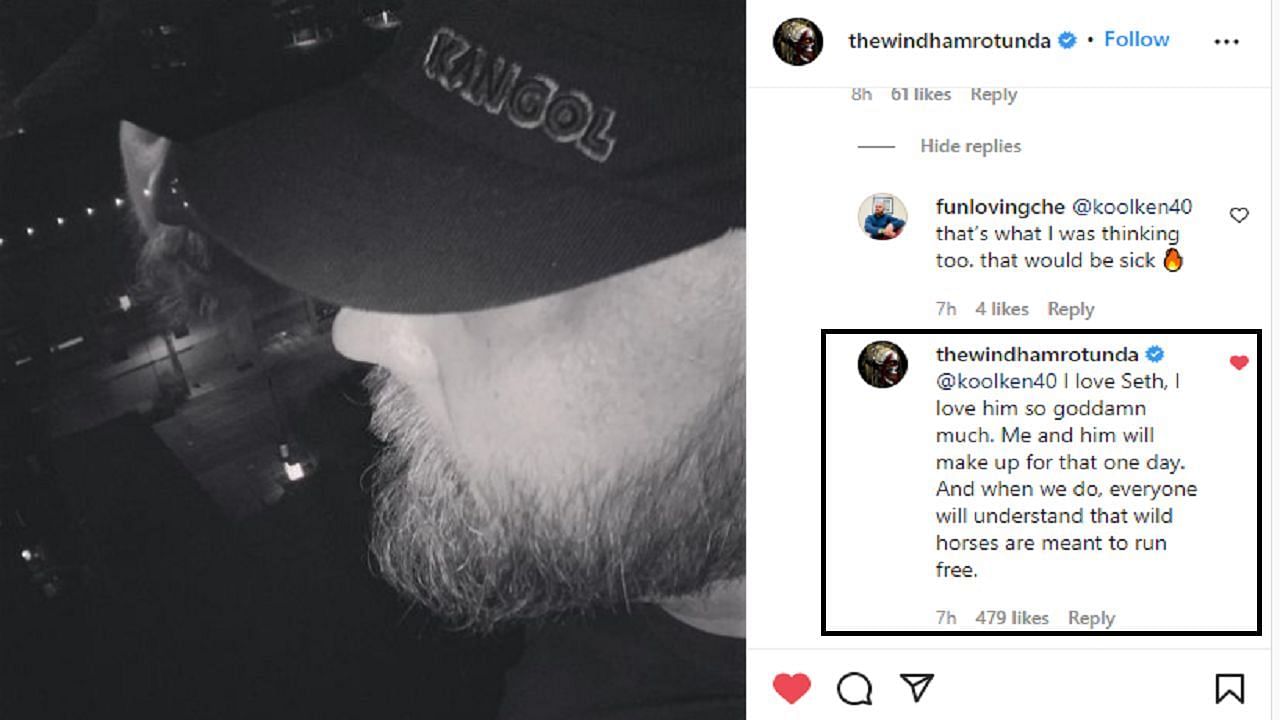 Bray Wyatt is set to headline WrestleCon's "U.S. vs. The World" event scheduled for April 2 in Dallas, Texas. We will have to wait and see when he decides to make his return to the squared circle. It would be a shocker if he steps up as the mystery opponent of Seth Rollins. 'The Visionary' recently got his demand fulfilled for a match at WrestleMania 38.
It has been rumored that the former AEW EVP Cody Rhodes might be the one who be revealed as his opponent, marking his return. WrestleMania 38 will take place on Saturday, April 2 and Sunday, April 3 from AT&T Stadium in Arlington, Texas.
View this post on Instagram