Update: Kim tweeted out the following on Friday claiming that she has no hard feelings for Jim Ross:
@NJ_JeffK @JRsBBQ @WRESTLEZONEcom @VinceMcMahon I don't blame JR for someone else's ignorance. JR has always been respectful to me

— Gail Kim-Irvine (@gailkimITSME) July 10, 2015
Original: During Wednesday's episode of the Ross Report, WWE Hall of Famer Jim Ross told a story about when the WWE was looking to sign Gail Kim. Ross said that he had to convince Vince McMahon about signing Kim.
Ross said that McMahon came to him and asked, "You want to hire this Asian girl, right?… I don't know, I just don't know." Ross told him how good she was in the ring and that a lot of guys like Asian women. McMahon responded by saying "No?! Get out!"
Courtesy of Osiris Diaz, here is is an excerpt of a transcript from what Ross had to say: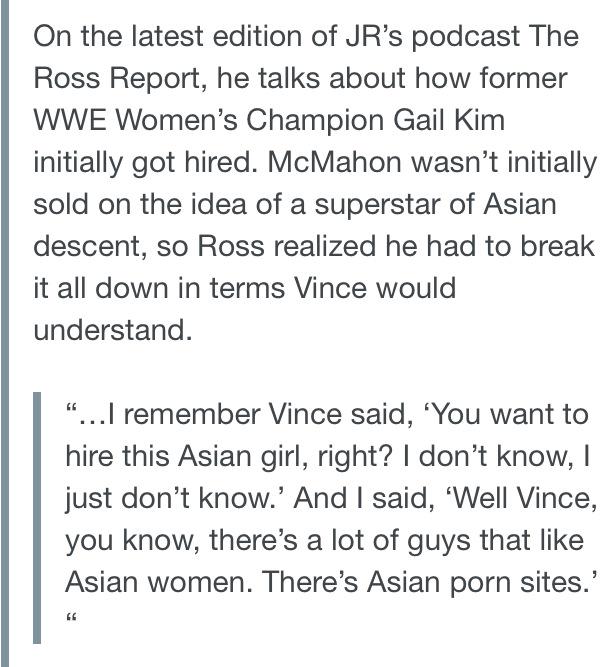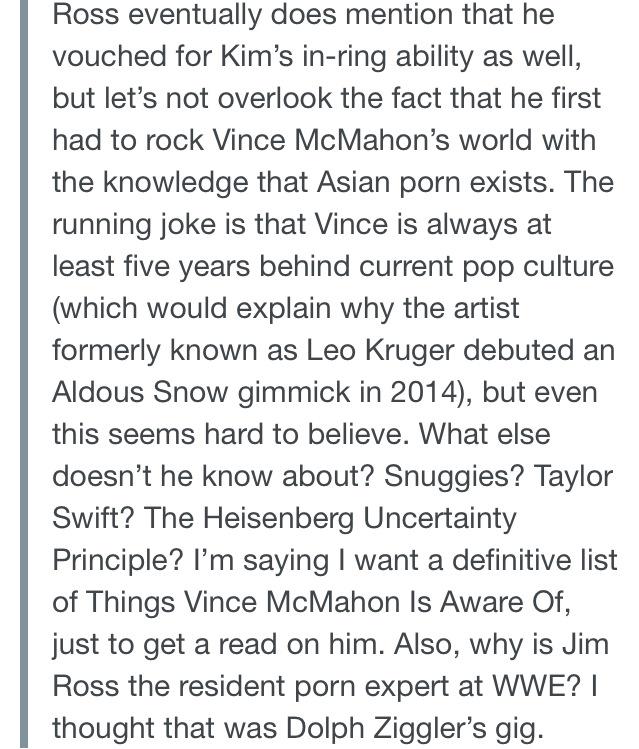 You can listen to the episode here.
Kim has since gotten word about the matter and tweeted out the following:
Nothing I'm really surprised at concerning @VinceMcMahon yes it's in poor taste but it's his character https://t.co/ucWlDSucod

— Gail Kim-Irvine (@gailkimITSME) July 9, 2015