Ronda Rousey has not been seen on WWE television since last year's WrestleMania. Since then she has been vocal about her opinion of wrestling and its fans. She said she did not feel like leaving home for ungrateful WWE fans. She also called WWE  "fake fighting" which upset people including Alexa Bliss.
The former RAW Women's Champion took to Twitter and said that any person who was offended by her calling professional wrestling "fake fighting" has never been in a "REAL fight."
She said that fans protect the 'huge soft egos' of professional wrestlers while ignoring how it upsets "real fighters" when pro wrestling is compared to real fighting.
She added that she knew professional wrestling takes its toll on a performer's body when they compete 300 times a year. She countered by saying that if someone competed in 300 fights a year, they would die.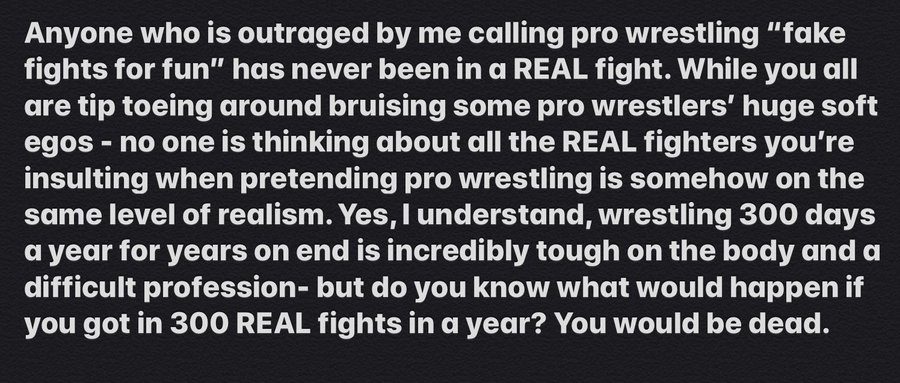 Prior to this statement by Ronda Rousey, Shayna Baszler also came forward and defended her.
#kayfabekiller pic.twitter.com/t9sxdeC7DG

— Ronda Rousey (@RondaRousey) April 11, 2020