The Young Bucks were among several names who were on the banned image list in the WWE ThunderDome. It seems the two have taken this news in a different way.
Matt Jackson took to his Instagram page and updated it in order to announce the sale of new merchandise. They took the banned photo images and turned them into a new t-shirt.
The Young Bucks had already taken a shot at them being banned by the WWE ThunderDome where the compared their photos with the banned images.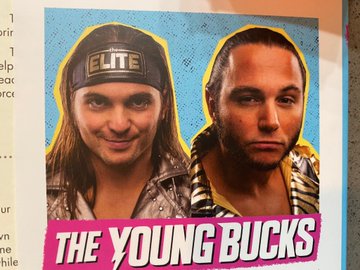 Now it seems they will be earning money from merchandise due to this idea. It could sell well similar to how the "Cease & Desist" t-shirt sold.
Here is the t-shirt below, which is available on Pro Wrestling Tees.