The former UFC Double Champion Conor McGregor has seemingly reignited his rivalry with former UFC Flyweight and Bantamweight Champion Henry Cejudo as they were engaged in a war of words on social media. The conflict with 'Triple C' began when McGregor posted a video clip on his social media handles flaunting his boxing skills with three-punch combination drills. Cejudo took note of the post and responded, stating that 'The Notorious One' had his hands down and his distance was also off during the drills.
Conor McGregor and Henry Cejudo engaged in a Twitter war
In response to Cejudo's tweet, McGregor put out a string of now-deleted tweets. The first was a reply to a video of Cejudo holding the pads for Cris Cyborg, calling him a "fat midget novice". The Irishman then pulled out Cejudo's tweet from 2016 where he branded 'Notorious' the greatest of all time. McGregor replied to it with the words "Lick a**e for the press."
The two had also encountered a war of words this year as prompted by Cejudo's 'Riverdance' jibe in the course of asking UFC President Dana White for a title shot. McGregor quickly fired back, tweeting, "Henry Cejuda [sic] is a fart." However, Cejudo had the final say stating the Irishman doesn't know anything about gas as he always runs out of it during fights.
Your hands are down and your distance is off. Stay away from them yes men. Just a tip from the 🐐 https://t.co/0vcxTQuK0k

— Henry Cejudo (@HenryCejudo) March 11, 2022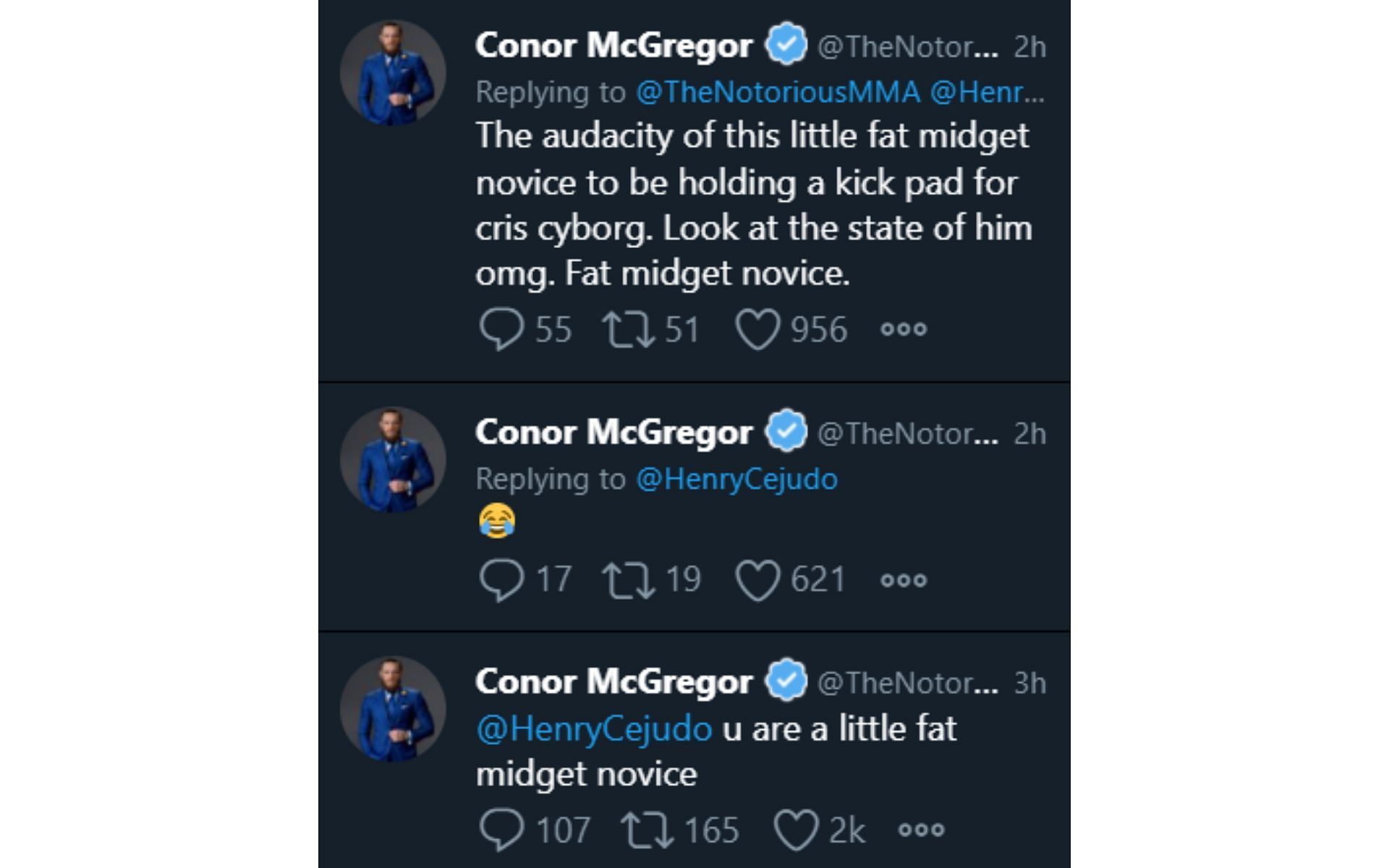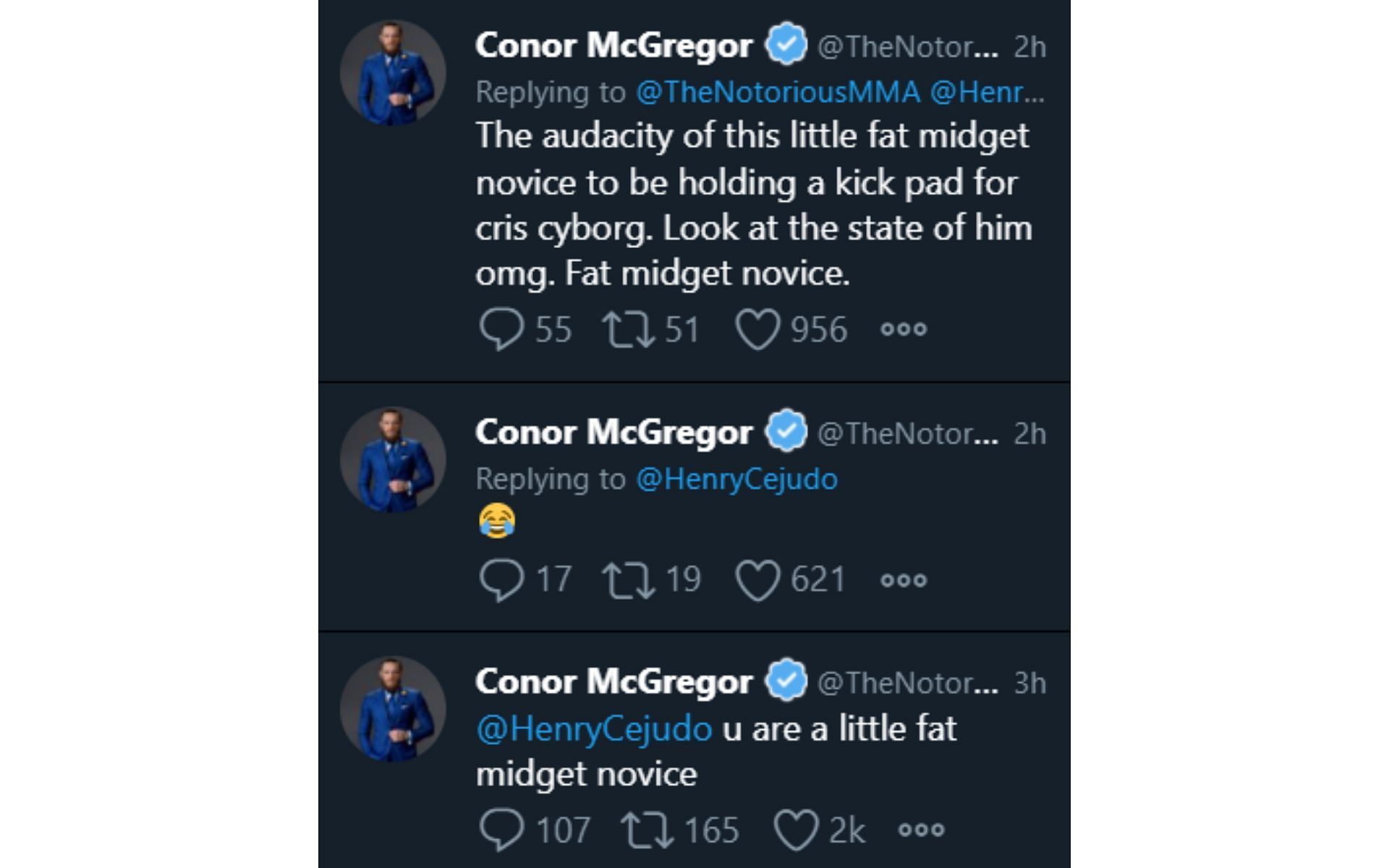 Fans are eagerly waiting for the Irishman to make his return to the UFC octagon as he has been away recovering from a broken leg which he sustained during his fight against Dustin Poirier last year.
During a recent interview with ManofMany McGregor's coach, John Kavanagh reflected on Conor's first pay-per-view loss which came at the hands of Nate Diaz at UFC 196 via submission. Credit to the outlet for the following.
"Conor's in front of millions, and he gets choked out in his first UFC loss. The world could fall apart, right? No, no, hold on. We've done this 10,000 times in the gym. We've been submitted 10,000 times in the gym. We've lost amateur fights. We've lost pro fights in other organizations. Yes, it was the first loss in the UFC. But we embody philosophy in the gym that states we run towards failure. We know that failure is not fatal; success is not final. We know that's a necessary step. It's a step we can't avoid towards eventual success."