Nia Jax was certainly one of the most infamous female Superstars in WWE, ever since she made her main roster debut in 2016, quickly being involved in numerous high-profile feuds. Before this Jax was a mainstay on the WWE NXT roster for several years – her last being on the black and gold brand being against Asuka for NXT Women's Championship in 2016.
Nia Jax also showed off her legs in a swimsuit photo previously. On November 4th, 2021, Jax was released from her WWE contract. She was previously a former WWE Raw Women's Champion and Two Time Women's Tag Team Champion with Shayna Baszler. Before her tag team disbanding she had asked WWE for time off to focus on her mental health.
Before she was released from the company, Nia Jax did not have the best of reputations, particularly due to her tendency of injuring her opponents for being careless inside the squared circle. Jax also previously revealed how no one from her family supported her after her release, including The Rock.
Former WWE Superstar Mojo Rawley and Nia Jax are very good friends in real life and have appeared in numerous videos together. Nia Jax recently took to her Instagram and uploaded a video with Mojo Rawley. In the comment section of that particular post, a fan asked whether the two were dating.
Mojo Rawley wasted no time in denying the relationship rumor as he revealed that he is engaged to be married.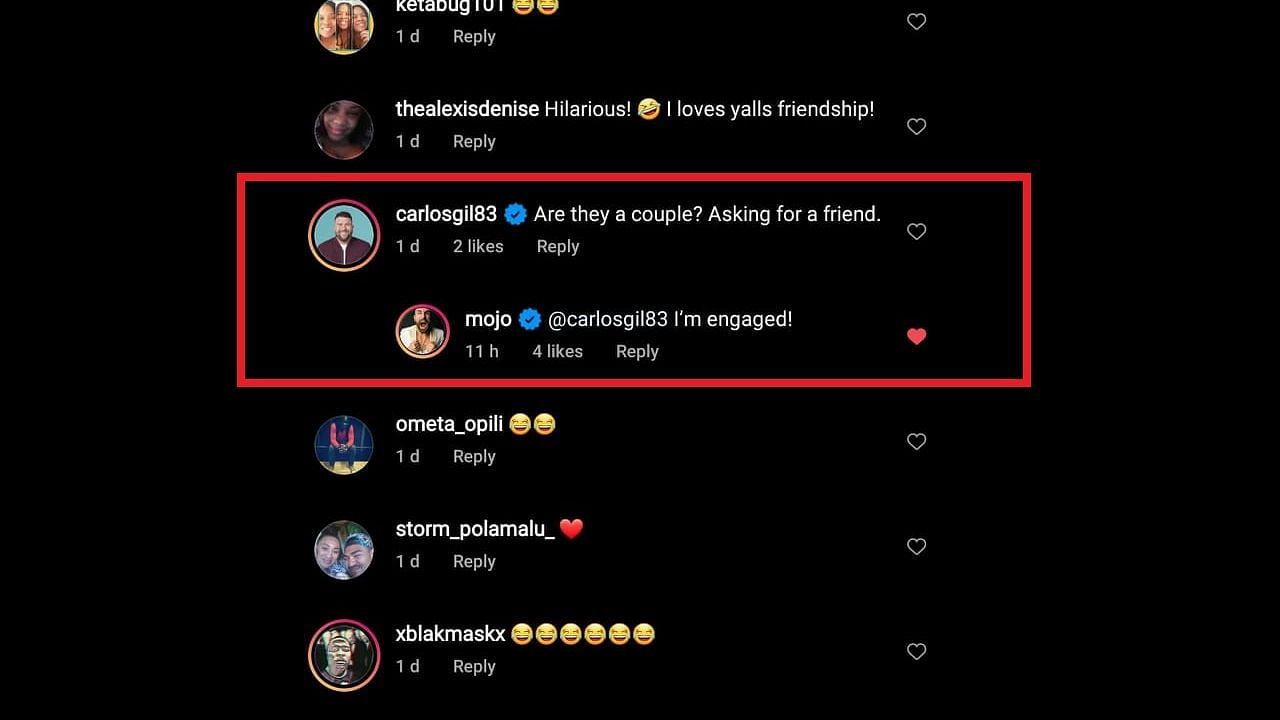 During an interview conducted last month on the Sessions podcast hosted by former WWE personality Renee Paquette, the ex-Renee Young, Jax revealed how many in her family did not 'have her back' during her time in the WWE. Credit to Inside The Ropes for the following.
"It was like, 'Oh, she's not going to lose her job because she's related to Rock.' You've got everybody under the sun ripping me to shreds with all that. It's funny because it's so far from the truth. So far from the truth. Vince didn't have an issue. He knew, 'sh*t happens, we're going to make the best of it.' Whatever family members they thought supported me, were opposite, did not have my back."
The former WWE Raw Women's Champion would continue:.,
"Trust me, I did not have any support with me in this business for a long time. It sucks because you're family and it is what it is. I didn't mind it too much because I thought I was creating something on my own. I always pay homage to the family, we have an insane and incredible lineage. The legacy will on forever."